Enjoy Your City, Be a Tourist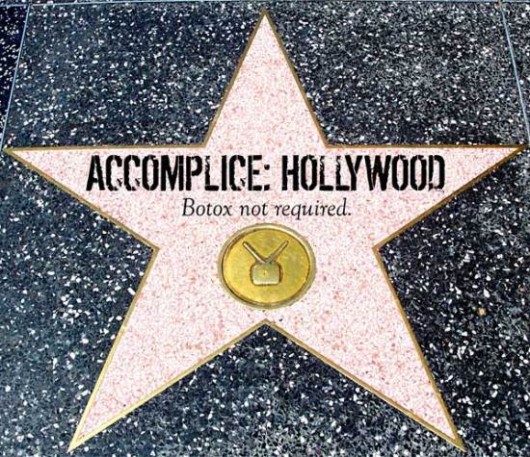 No museums.  No theatre.  No art.  Los Angeles is always crapped on for having nothing to do and a lot of frozen yogurt.  But, that's because . . . well, it's true.  Yeah, we don't have as much "culture" as cities like New York.  But, as a former New York resident I can confidently say that those smug bums barely do anything cultured anyway (if it means going further than twenty blocks and booze is hard to get).  Los Angeles doesn't have a long history, but we do have a very rich one.  And, we have some really cool tours that highlight why our city is different and amazing.  Ok, yeah, a tour sounds nerdy, but they're really fun for dates, you learn some Snapple facts to drop when you're drunk, and being a nerd is infinitely better than the alternative – the Ed Hardy guy.  So, here are the three best tours Los Angeles has to offer.
For the History Nerd
The Stairs of Echo Park:  Did you know that Echo Park is the oldest neighborhood in Los Angeles?  No?  Well, that's probably because you haven't gone on this tour.  One of the best things I've ever done in this city, The Stairs of Echo Park tour is a self-guided walking tour through the mean streets of a neighborhood that used to be elevated above the main roads.  You feel like you're in Chinatown (the movie, not the place) and you get to go into people's homes.  How's that for voyeurism?
Tour groups are limited to 20 people, so check the website for a schedule and to make a reservation.  $5 suggested donation
For the Haunted Nerd
Haunted Hollywood Tour:  This tour is 2 hours of driving around to all of the great spots where not so great things happened to people.  The tour guide is very knowledgeable and you get to see the site of the Tate and Labianca murders, the spot where Marilyn Monroe took her final breath,  The Tower of Terror and more.  It's a ton of fun, and, honestly, really creepy in the best possible way.
Tours depart daily from Mann's Chinese Theatre.  $35 per person in a group and $75 for a private tour in a classic limo..
For the Theatre Nerd
Accomplice:  Hollywood:  Part tour, part scavenger hunt and part interactive theatre, Accomplice: Hollywood is one of 5 Accomplices across the world.  The original was just written up in NY Daily News as one of the best theatre experiences in New York, and, let's face it, theatre in LA doesn't compare to Broadway so that can't be a hard honor to garner for the Hollywood version.  The plot is well crafted, the game is fun, and the actors are incredible improvisers.  You find yourself wondering who is part of Accomplice and who is just an innocent bystander.  I laughed really hard during this show.  And, you will too because I said so.  One of the producers is Neil Patrick Harris so it has to be good or else his career would probably be over, obviously.
Shows / Tours are every Saturday. Tix are $65 but they give you greedy bastards a few drinks.

Other Articles You Might Be Interested In
About the author
Jen is a writer and improv actor in Los Angeles. She contributes to Paper Spaceship, Whoa Magazine, Chick Rx, and Clean Plates NY. She likes whiskey a lot and talks shit about cats to anyone who will listen when she's had too much of it. She also likes mustaches. Ok, basically, she likes perverts and writes about them whenever she can.
jen-mcpherson
Share this post
Magazine Spotlight

Venice is a conundrum. It's all locals and all tourists. And perhaps that's the beauty of it—you'll always fit in. Right where the tattoos meet the sea is where you'll find Larry's—under the infamous Venice sign. We are so glad it's there, acting as a bridge between upscale and near and dear dives, Larry's is our new legit...

read more