Rumming Around LA…Two Local Rum Bars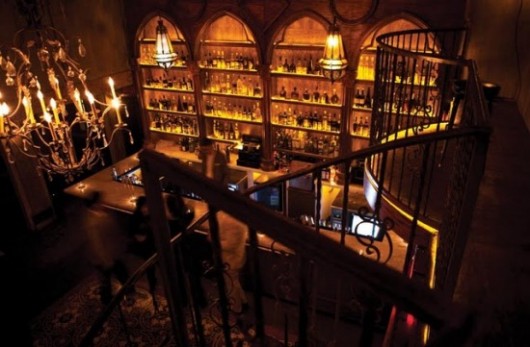 Throughout history, rum has made people do crazy shit. It's been used as money, provoked revolutions, and literally enslaved people. Nowadays, it's mostly romanticized as the spirit of the tropics. But you probably remember it as the poison you picked one spring break.
For me, rum was my first romance. I remember one night in Mexico City drinking into the morning with my dad and the campaign manager of the recently assassinated presidential candidate. At 17, I drank my rum and pineapple juice slowly just to keep up with the big boys. The back-slapping bureaucrat, with increasing hilarity, recalled an office rival sending a federal police squad to point machine guns at him and his teenage son after dinner once at a restaurant. This guy sincerely wanted me to forego college, move to Mexico, and accept a fast-track government job that he would hook up. I smiled warmly, convinced I was in a Carol Reed movie and unable to feel my face. That was rum.
Not surprisingly, rum dominates the terminology of Prohibition-era language. Rum runners (boat smugglers) and the rum line (the 3-mile offshore limit that marked the Coast Guard's jurisdiction) joined the national lexicon along with rum demon, rum baron, rum blossom, and rum hole. These days, you just have to know how to order it. Two unique bars devoted to this sweet nectar will transport you to faraway exotic places and let you bust out your secret stash of guayaberas.
The first place is La Descarga, a mysterious place on Western Avenue with a secret entrance. Step inside and let the sensuality of hourly burlesque dancers and live music engulf you. In addition to two small rooms, a cigar room awaits those who want the full Cuban effect. The drink menu is focused on rum, but cocktails for all tastes are available if you want to leave rumtastic shenanigans for another night. Reservations are recommended and dressing up is part of the fun. If you bring ladies, tell them to watch out and not get their heels caught in the catwalk when you enter. Don't ask, just go.
La Descarga
1159 N Western Ave
Hollywood, CA 90029
(323) 466-1324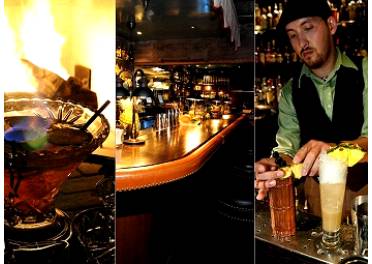 Downtown's Caña Rum Bar, however, is entirely about rum. Its name is a nod to rum's sugarcane origins and its cocktails contain a wide assortment of ingredients that were unimaginable during rum's infancy. Don't feel like waiting five minutes for your drink to be muddled or otherwise abused? No problem. Bring friends and order a punch bowl instead. Groove to the DJ or hit the patio if the dark interior confounds your rum-soaked senses. Best of all, an annual $20 membership gets you a free daiquiri (the real deal, not the fruit smoothies found at Caribbean resorts) and invitations to occasional rum tastings. This is L.A.'s temple to rum. Nothing else is available and pedestrian drinks (Captain & Diet) will not be made. La Caña is hoping to rid rum of its notorious infamy and make it respectable.
Caña Rum Bar
714 W Olympic Blvd
Los Angeles, CA 90015
(213) 745-7090

Other Articles You Might Be Interested In
About the author
Mario is an undercover federal informant from the South Texas hinterlands. Once at a Mexican bullfight, he got so incensed at the crowd's inability to recognize the irony of senseless slaughter that he quit eating vegetables. After winning DC's Miss Marion Barry pageant in 2004, he moved to Brooklyn and made his fortune selling imported mustaches to hipsters. He loves to tickle women and shave children. He is currently poolside with no problems whatsoever.
mario-hernandez
Share this post
Magazine Spotlight

Venice is a conundrum. It's all locals and all tourists. And perhaps that's the beauty of it—you'll always fit in. Right where the tattoos meet the sea is where you'll find Larry's—under the infamous Venice sign. We are so glad it's there, acting as a bridge between upscale and near and dear dives, Larry's is our new legit...

read more