Top 5 Super Bowl Party No-Nos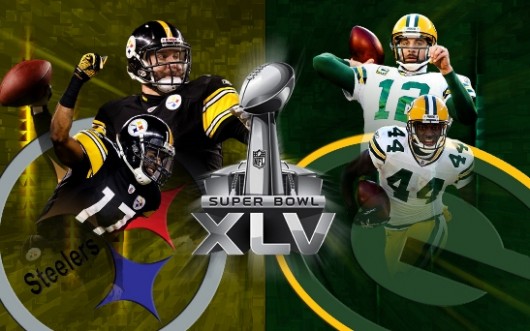 I would like to pretend that this is a warning from a seasoned vet of Super Bowl parties. I wish I could say that I am always the Master of Ceremonies who watches over the festivities to ensure all party-goers are fed and quenched and caught up with the game's highlights. I want to say I have only seen these crimes committed, and that this article is my plea to all the lowly ruffians who may enter the doors of my prestigious Annual Super Bowl Soiree this weekend.
Unfortunately, that's not the case.
The truth is, I have committed all of these crimes and more. I was, for many years, a walking hurricane that entered your party, peed over it, and then threw up on your shoes before walking out the door and taking a sh*t in your ferns. Now, thank GOD, I have trained my brain to end the night when I detect my bodily functions beginning to stage a coup on my brain power. Luckily, I have decided that my embarrassment can be your lesson plan, so with just two days before the most fun day of February, I bring you my top 5 Super Bowl Party No-Nos.
1) DON'T walk in front of the TV
I am a 5'4, 115 pound girl. I am not, by most suggestions, obese. However, somehow anytime I try and flit across the living room to grab a beer or food or a penis all of a sudden it's like a friggin BLIMP parked in front of the TV. "OOH MY GOD WHAT ARE YOU THINKING SIT YOUR FAT ASS DOWN WHAAAT HAPPENED WHATS GOING ON UHGHHHHHHHNNH!!" So my tip for this is to map out an alternate route the moment you get to the party. Mine usually involves unhinging my hips and slithering under the couch.
2) DON'T forget that some people are actually watching the Super Bowl.
When drunk, I tend to get phenomenal ideas. Like, YOU GUYS, LET'S GET TATTOOS! Or, I NEED A NEW CAT. Or, MEXICO! These ideas, as you might expect, never go wrong at all in any way. They are always great and I never wake up with insurmountable guilt or stupid tattoos. However, this is the Super Bowl. That thing on TV is the reason you are all drinking, so don't try and convince people otherwise. Also, don't turn off the TV. Oddly enough, someone might actually punch you in the head.
3) DON'T forget to ask what to bring
If there is one crime I never commit, it is showing up empty-handed. I will always walk in proudly with some sort of delicious treat or bottle of booze to share with the group. However, I am guilty of choosing things that I would want to eat. Is there anything so wrong with that?! Well, app-ar-en-tly, because I got in a whole bunch of trouble last year when I brought Velveeta cheese and a box of Slim Jims. Everyone looked at me like I was crazy, like it's not DELICIOUS to dip Slim Jims in Velveeta Cheese. WHICH IT IS, BY THE WAY. Needless to say, I have learned to ask the host what would be appropriate to bring. Usually it's something totally dumb like chips, and then I have to bring my own Jack Links Beef and Cheddar Combo Pack for my dietary needs. Rude.
4) DON'T cheer for the wrong thing
In fact, just keep your mouth shut until you start noticing people around you cheering. Don't try and let your drunk ass decide what is good and what is bad because GUESS WHAT, THAT'S HOW PEOPLE GET PREGNANT. I have been the solitary-clapping person in a bar more times than I can count, and guess what, it NEVER gets less embarrassing. Ever.
5) DON'T get blacked out drunk before half-time
I used to look at photos of parties I went to and there was always a trend: a bunch of people having fun, partying, taking shots, and then me, asleep on a dog bed in the corner. I believe it's because I tended to try and go drink for drink with people twice my size, but either way, it was like that movie The Ring where the mom starts noticing the same creepy face in every photo, except instead of a blurry smudge it's a sleeping girl who has a giant dick drawn on her face.
Alright guys, get out there are celebrate that sports match! I hope whatever team you like scores a bunch of goal-wins or whatever I need a drink.

Other Articles You Might Be Interested In
About the author
Nicole is a 24-year-old freelancer who currently writes the blog BootyCallU.com, enjoys drinking wine, eating cheese, and suffering the consequences of both. Also fart jokes.
nicole-crakes
Share this post
Magazine Spotlight

Venice is a conundrum. It's all locals and all tourists. And perhaps that's the beauty of it—you'll always fit in. Right where the tattoos meet the sea is where you'll find Larry's—under the infamous Venice sign. We are so glad it's there, acting as a bridge between upscale and near and dear dives, Larry's is our new legit...

read more