George Harrison: Living in the Material World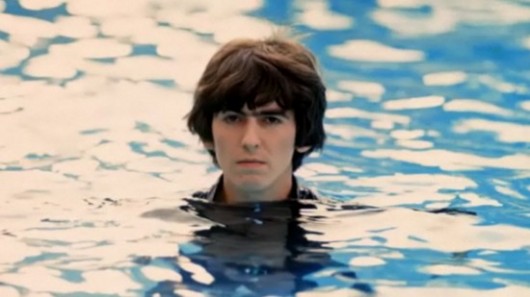 Through February 12, 2012
Grammy Museum, Downtown
Olivia Harrison described her husband saying "if someone said you can have everything in five lifetimes or you can have a really intense one, he would have said give me the one, I'm not coming back here." And that's exactly how George Harrison lived.
In conjunction with Martin Scorsese's newly released documentary of the same name, LA's Grammy Museum is hosting the first major museum exhibition that showcases the life and career of 12-time Grammy Award winner George Harrison. The private collection includes handwritten song lyrics, costumes and outfits worn by Harrison including the suit he wore during the Concert for Bangladesh, instruments and personal sketchbooks, notebooks and journals. If that isn't enough, along with its standard fare, the museum is also hosting special exhibits on Michael Jackson, James Brown and Roy Orbison.
Regular adult tickets are $12.95, a price well worth the hours of entertainment and education.

Other Articles You Might Be Interested In
Share this post
Magazine Spotlight

Venice is a conundrum. It's all locals and all tourists. And perhaps that's the beauty of it—you'll always fit in. Right where the tattoos meet the sea is where you'll find Larry's—under the infamous Venice sign. We are so glad it's there, acting as a bridge between upscale and near and dear dives, Larry's is our new legit...

read more