HARD Haunted Mansion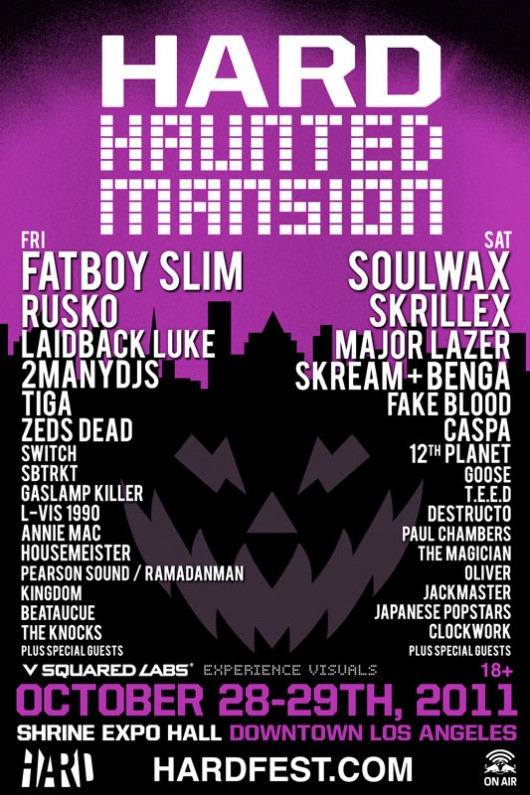 October 28th & 29th
Shrine Expo Hall, Downtown
Prepare to be frightened, in a good way, by all the underclothed bodies, the sweating, and lights strobed out by some high tech equipment.  Prepare to be swallowed in a sound driven body wave of swaying bass bums and kandi kids. Folks, this is 8 hours of pure, visceral, blissful electronica noise, at HARD Haunted Mansion on 2 consecutive nights. Choose your night based on the lineup – Soulwax, Sbtrkt, Fatboy Slim, Skrillex and more.
Dress appropriately – aka stay sway from too much fabric or wear a glow in the dark costume and give your friends light shows.  Yes, you will wait in a long line at the entrance, no question.  But our guess is that you'll be surrounded by entertainment from beginning to end.
Single day tickets for Friday or Saturday are still available at $75, and VIP passes are $125.

Other Articles You Might Be Interested In
Share this post
Magazine Spotlight

Venice is a conundrum. It's all locals and all tourists. And perhaps that's the beauty of it—you'll always fit in. Right where the tattoos meet the sea is where you'll find Larry's—under the infamous Venice sign. We are so glad it's there, acting as a bridge between upscale and near and dear dives, Larry's is our new legit...

read more