HSBC Tennis Cup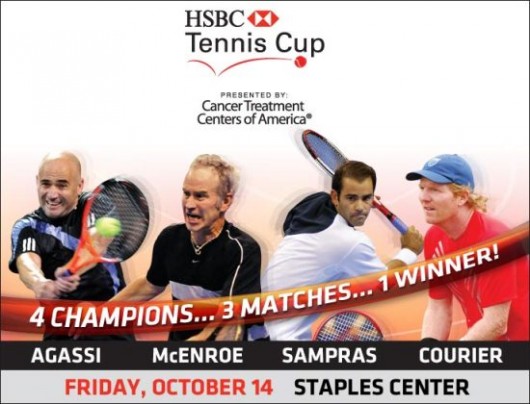 Friday October 14 @ 730pm
Staples Center, Downtown
This is it.  This is your chance to witness one of John "you cannot be serious" McEnroe's famous meltdowns. He may be twice as old as current phenoms Rafael Nadal and Novak Djokovic, but no one has the same attitude and intensity.
As part of the Champions Series, the HSBC Tennis Cup pits four legends against each other in a one-night tournament. Agassi, McEnroe, Sampras and Courier all take to the court at the Staples Center for a showdown in support of the Cancer Treatment Centers of America.
Tickets start at $35 and VIP experiences include a pre-match cocktail party with all four players and group clinics.

Other Articles You Might Be Interested In
Share this post
Magazine Spotlight

Venice is a conundrum. It's all locals and all tourists. And perhaps that's the beauty of it—you'll always fit in. Right where the tattoos meet the sea is where you'll find Larry's—under the infamous Venice sign. We are so glad it's there, acting as a bridge between upscale and near and dear dives, Larry's is our new legit...

read more