Queen Mary's Dark Harbor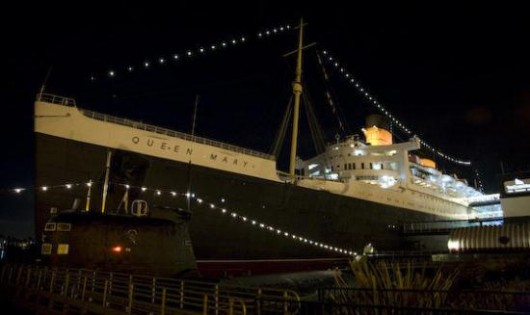 Through October 31st
Long Beach
Halloween in adulthood brings with it many beloved traditions, from wild parties with scantily costumed women to the more innocent annual trip to the nearest haunted house/hayride to really get the fright juices flowing. Few experiences in life offer us the natural rush that a true scare can. Some thrill seekers jump from planes with parachuted strangers attached to their backs. Others tie dense elastic bungee cords around their ankles and plummet headways towards rivers, roads, and ravines. For those of us that semi-reluctantly fall into the category of the more faint of heart, there is always Halloween and scary movies to meet our less ravenous fight or flight needs.
So while it is likely we all have had some experience nearly soiling ourselves at the unexpected sight of a chainsaw wielding clown, it is also true that few locations in Los Angeles provide as unique and interactive a Halloween experience as Long Beach's historically haunted Queen Mary's Dark Harbor. With five mazes and attractions to escape from and nightly live music, Queen Mary's Dark Harbor is an event from which your cowardly psyche won't soon recover.
Tickets for this Hollywood-scale production start at $30.

Other Articles You Might Be Interested In
Share this post
Magazine Spotlight

Venice is a conundrum. It's all locals and all tourists. And perhaps that's the beauty of it—you'll always fit in. Right where the tattoos meet the sea is where you'll find Larry's—under the infamous Venice sign. We are so glad it's there, acting as a bridge between upscale and near and dear dives, Larry's is our new legit...

read more