Larry's – Venice Beach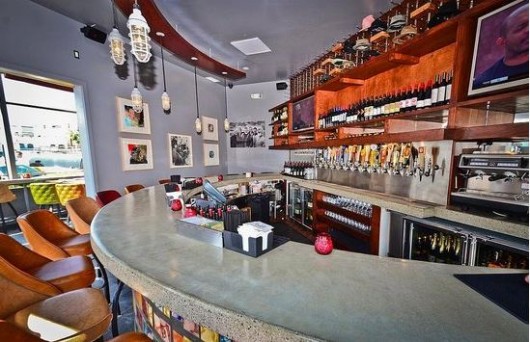 Venice is a conundrum. It's all locals and all tourists. And perhaps that's the beauty of it—you'll always fit in. Right where the tattoos meet the sea is where you'll find Larry's, under the infamous Venice sign. We are so glad it's there, acting as a bridge between upscale and near and dear dives, Larry's is our new legit lunching, happy hour-ing, and dining dig.
Translucent glass all around lets you watch the boardwalk action while sipping one of the 26 craft beers on tap. The creators of Hotel Erwin opened Larry's as an ode to the local art community. Staying true to it's starving artist roots, no dish will run you more than $15, and eclectic options like BBQ eel and foie gras terrine make that a steal. Stop in and experience the local Venice madness from the safety and comfort of a colorful and stylish atmosphere.
Larry's
24 Windward Avenue
Venice, CA 90291
310.399.2700

Other Articles You Might Be Interested In
Share this post
Magazine Spotlight

Venice is a conundrum. It's all locals and all tourists. And perhaps that's the beauty of it—you'll always fit in. Right where the tattoos meet the sea is where you'll find Larry's—under the infamous Venice sign. We are so glad it's there, acting as a bridge between upscale and near and dear dives, Larry's is our new legit...

read more