The Green Door – Hollywood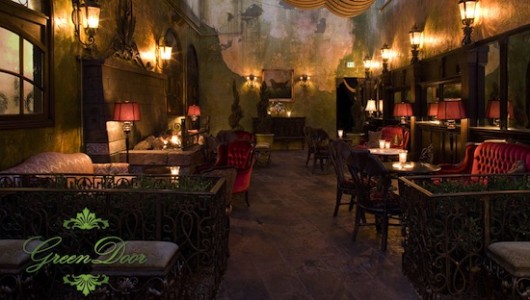 These days, you don't have to be an old buddy of Doc Brown just to travel through time for a couple stiff nightcaps. Citing it's style as "parlor-plush," just behind the elusive emerald entrance to which the Green Door owes its name lies a luxurious establishment that rapidly transports its tenants straight to 1930′s Paris; leaving room, of course, for the inflation necessary to maintain modern day Hollywood drink prices.
Avoiding the expected perils of time travel alone is worth the price of admission to this gem of a throwback., an antiquated nightlife experience that is truly unique. Instant Aristocracy awaits.
The Green Door
1429 Ivar Avenue
Los Angeles, CA 90028
323.463.0008

Other Articles You Might Be Interested In
Share this post
Magazine Spotlight

Venice is a conundrum. It's all locals and all tourists. And perhaps that's the beauty of it—you'll always fit in. Right where the tattoos meet the sea is where you'll find Larry's—under the infamous Venice sign. We are so glad it's there, acting as a bridge between upscale and near and dear dives, Larry's is our new legit...

read more