The Tasting Kitchen – Venice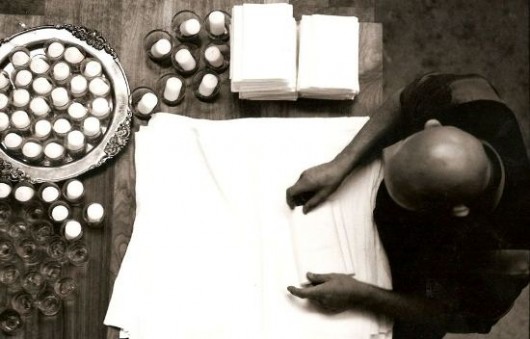 Head Chef Casey Lane came to Los Angeles from Portland two years ago, bringing with him a modern touch and an ever-changing style and menu that unsurprisingly has come to thrive in one of the most hip districts the city has to offer. His menu is equal parts spontaneity and forethought, and his long list of repeat patrons and satisfied foodies speaks volumes to his results.
With farm-fresh and organic ingredients forming the backbone of Lane's daily changing, hand-written menu full of hand-prepared, sold the same day items, The Tasting Kitchen serves what some would call New American Comfort food in an Abbott Kinney eatery that provides all the indoor ambiance one could possibly yearn for.
A full bar and the option to bring your own wine and liquor means that each trip to The Tasting Kitchen can be exactly what you make of it. And while the menu may proudly remain in a constant state of flux, Casey Lane and his young and eager kitchen staff ensure that the quality of these improvised eats never wavers.
The Tasting Kitchen
1633 Abbot Kinney Boulevard
Venice, CA 90291-3744
310.392.6644

Other Articles You Might Be Interested In
Share this post
Magazine Spotlight

Venice is a conundrum. It's all locals and all tourists. And perhaps that's the beauty of it—you'll always fit in. Right where the tattoos meet the sea is where you'll find Larry's—under the infamous Venice sign. We are so glad it's there, acting as a bridge between upscale and near and dear dives, Larry's is our new legit...

read more